Memes! And Howard Link...
Okay. So here's the deal. I'm feeling really stupid and all this talk about naming a dog Howard Link (from D. Gray Man) so you can say things like "Howard Link ate a dishtowel," "Howard Link, get in your crate!" and "Howard link peed on the rug", has made me decide that there needs to be a Howard Link meme that goes as follows:
1. Find an old journal entry, or a paragraph from an old journal entry
2. Replace one word in each sentence with "Howard Link"
3. Post as a comment to this meme
This is the reason why this is funny. Just look at his face and you will understand: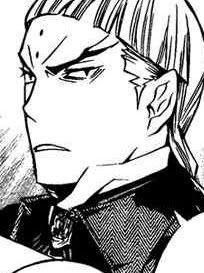 And now onto the meme:
"HOWARD LINK?!
WHY is am I such a howard link? Why do I feel like writing fanfiction when I have a mountain of howard link to do?! I'm feeling so creative, and this howard link is going to pummel me into the ground. I'm not even going to think about the howard link tomorrow. I refuse to think about howard link.
CURSE YOU HOWARD LINK BACKGROUND! CURSE YOU HOWARD LINK! HOWARD LINK YOU ALL.... all of you. Even howard link. YES you, RAMAR, for writing "Wild Flowers" and renewing my Howard Link obsession. And especially YOU, Konomi-sensei, you howard link drunk. Actually, I don't know if you're a howard link, there are other possible reasons Atobe might've regrown his hair in your latest installment like for instance....uh....drugs, ya howard link.
I just don't know what to do with howard link. All of this howard link energy is going (along with my higher thought functions) as we speak. Howard link could remedy this, but it's way too late for a coffee smoothie. I feel like I'm howard link, this is really silly. Then again, this writing aura, it's once-in-a-lifetme, it's miraculous--- it's a howard link with THREE maraschino cherries.
AHAHA, I'm just pulling howard link out of my butt.
Howard link, please?"
Oh yes. And for those of you who didn't see yet, feel free to participate on my comment of the
Love Love Love Meme
. =D Thanks all! And happy meme-ing.